Cloud computing - benefits for the insurance industry
ASPL India | Published Dec 2, 2021
Last time around, we discussed how Artificial Intelligence (AI) and Machine Learning (ML) can play a vital role in the insurance industry's future. Here, we will take a close look at another technology that can be a strategic driver for better analytics, AI, and ML initiatives in the industry, while also helping to optimise several other operations — cloud computing.
For insurance companies, becoming more data-driven and customer-centric is essential for meeting today's ever-evolving business needs. However, as data and applications grow in volume and complexity, the in-house infrastructure could come under severe strain. Easily scalable storage, simplified data access, and efficient risk are some of the outcomes from migrating to the cloud. These capabilities help improve operational agility, accelerate digital transformation, and enhance customer experiences.
Now, let's explore a few of the key operational benefits of leveraging cloud computing in insurance.
Operational agility: At a time when distribution channel pressures and consumer demand for customised products are mounting, companies can turn to the cloud to accelerate new channel, market, and product development. By linking companies with established providers, the cloud minimizes the need to build new systems and products from the ground up. The cloud's dynamic provisioning capability could also easily help meet periodic surges in diverse workloads
Effective innovation: As competition heightens in the industry, businesses are constantly looking to provide innovative offerings that help them stand out from the crowd. Cloud-based systems can help insurers leverage the best of data analytics, AI, and ML to increase capacity for innovation and accelerate the speed to market.
Customer experience: Cloud computing supports uniform access to customer data and analytics at scale to discover new trends and derive meaningful insights. This can help easily identify customer needs and fine-tune products and services to become more customer centric.
Cost optimisation: The increasing pressure to reduce costs, wherever possible and drive better outcomes, requires that companies think differently. Cloud could be an area of opportunity. As cloud services are now available through flexible, pay-per-use models, they help majorly cut down on upfront expenditures. On top of that, optimization of services such as data collection, business analytics, and monitoring using the cloud should also help avoid duplication.
Looking at the benefits, it is easy to see why companies are now turning to the cloud. Also, a lot has been said about the tremendous potential of the cloud. However, turning it into tangible outcomes will require greater focus and alignment with the business ecosystem.
Yet another technology that offers similar potential for improving outcomes in insurance is the Internet of Things (IoT). We will explore its capabilities in the next blogpost.
#TechThursday is Allstate India's awareness initiative. Join the initiative. Like, share and comment for reach.
Quick links
Culture
Follow us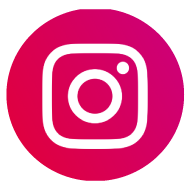 Allstate India Private Limited
RMZ Ecoworld, Building #1,
Devarabeesanahali Village, Varthur Hobli,
Bangalore - 560103
Gera Commerzone. 9th Floor, R4 Building,
Survey No. 65, Kharadi, Haveli Taluka,
Pune - 411014