Will the future of insurance be data-driven?
ASPL India | Published Sep 30, 2021
Data analytics is one of the major digital technologies transforming the insurance industry today. But how exactly do insurers benefit from using #DataAnalytics?
Now, let's dive a bit deeper into the key use-cases through which data analytics is transforming the insurance industry:
1. Offering personalization: In the digital age, customers highly value personalized experiences. Data analytics helps insurers gain actionable insights into the needs of their customers from the IoT-enabled data they collect. This way, insurers can offer more personalized services, while saving time and resources.
2. Fraud prevention: Even today, insurance companies worldwide register losses resulting from insurance fraud. By recognizing data trends from past fraudulent claims, data analytics helps insurers predict and combat them proactively.
3. Claims prediction: Making accurate claim predictions is crucial for insurance companies since it helps reduce financial losses, correct errors, and optimize services. With the help of data analytics, claims managers can mine multiple data sources to identify hidden trends and determine events that could affect outcomes. This helps insurers make more accurate predictions, optimize their claims process and mitigate risks.
4. Customer service and behavior: Delivering high-quality customer service is vital to acquiring and retaining customers in the insurance industry. Data analytics enables insurers to leverage real-time insights based on customer behavior, along with applications such as chatbots, to deliver exceptional customer experiences that keep them coming back.
5. Marketing research and insights: Insurance companies can gain deeper insights into their target market by analyzing buying behaviors and customer search data. With these insights, insurers can promote the right products through relevant digital channels, including emails, social media, and texts, to improve conversion rates.
These use-cases make it clear that data and analytics will play a central role in the insurance industry's future. And especially in this digital era, companies that take the right advantage of data analytics are likely to emerge as leaders in the insurance industry.
In the next blog, we will explore another technology that will shape the future of insurance — Blockchain.
#TechThursday is Allstate India's awareness initiative. Join the initiative. Like, share and comment for reach.
Quick links
Culture
Follow us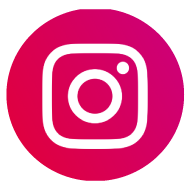 Allstate India Private Limited
RMZ Ecoworld, Building #1,
Devarabeesanahali Village, Varthur Hobli,
Bangalore - 560103
Gera Commerzone. 9th Floor, R4 Building,
Survey No. 65, Kharadi, Haveli Taluka,
Pune - 411014