IoT as a disrupter in the insurance industry
ASPL India | Published Dec 30, 2021
In previous blogs, we explored how various technologies such as data analytics, blockchain, AI and ML, and cloud computing are driving transformation in the insurance industry. We must add another technology to this exciting list — the Internet of Things (IoT). Here, we will go over the benefits of leveraging IoT in insurance and look at a few of its applications.
First, let's understand what IoT is. Put simply, IoT is a network of smart devices connected to the internet that can interact with each other. In addition to this, they can also collect and share data about their environment and usage. The scope of IoT is enormous — it could include anything from smart homes and wearables to self-driving cars and fully automated manufacturing facilities.
As per reports, there are currently around 35 billion IoT devices in the world. This number is forecasted to increase to 75 billion by 2025.The capacity of IoT devices to gather massive amounts of data and communicate with each other in real-time is already improving efficiencies and unlocking tremendous possibilities across diverse industries. The insurance industry too, can leverage IoT to optimize several of its operations.
Let's look at a few of them.
Risk prevention: IoT data from telematics, home devices, sensors, and wearables, etc., can help insurers predict and prevent a range of risks ahead of time. For instance, moisture sensors in a smart home can detect and warn of possible water leakages before the damage escalates. This could mean a shift from the traditional risk coverage approach to risk prevention, thereby improving the overall experience for customers.
Cost-effectiveness: Analysing IoT data can help insurance companies improve claims assessment, identify fraud, and provide cost benefits. For instance, by using data from automobile sensors and telematics, insurers can gain more insights into what caused an accident, whether it was an act of negligence, and so on.
Customer experience: Another area where IoT data can help insurers is identifying and fixing gaps in offerings. Real-time data from external sources can help them understand the specific needs of customers and offer personalised solutions across different segments.
Here, we have barely scratched the surface of IoT's applications and the value it could add to the insurance sector. And while insurers have much to gain from IoT, their success depends on how well they navigate some critical implementation challenges. Ensuring the security of connected devices, addressing the privacy concerns of collecting IoT data, and redefining business strategies to maximise IoT benefits are key among them.
As we have seen, modern technologies have great transformative potential in the insurance sector. For companies looking to deploy these technologies to drive their future, the coming days look optimistic and promising.
Thank you for reading our Tech Thursdays blogposts. We would like to conclude this series and promise to be back with another interesting segment that will explore 'experts' views on insightful topics that are shaping our business.
#TechThursday is Allstate India's awareness initiative. Join the initiative. Like, share and comment for reach.
Quick links
Culture
Follow us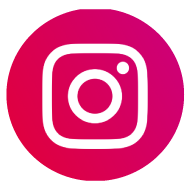 Allstate India Private Limited
RMZ Ecoworld, Building #1,
Devarabeesanahali Village, Varthur Hobli,
Bangalore - 560103
Gera Commerzone. 9th Floor, R4 Building,
Survey No. 65, Kharadi, Haveli Taluka,
Pune - 411014