Allstate India virtual campus hiring events 2021
In support of the increasing demand for high calibre graduates from reputed campuses, the Allstate India team will be conducting these drives during September, October and November 2021. The team will be engaging with some of India's finest institutions across the country.
"Allstate is one of the most sought after career destinations in the country. With 90 years of history, Allstate provides meaningful work opportunities that help drive our high performance and rewards culture. The health, safety, and wellbeing of employees is foremost, and we are known for protecting people from life's uncertainties. We have been recognized by the Great Place to Work institute as one of India's Top 50 Large employers — Best Leaders In Times Of Crisis 2021, The Economic Times — India's Best Workplaces for Women 2021, powered by Femina and Kincentric — Forbes India's Best Employer 2020 — 21, " said Ashish Niranjan, Head for Talent Acquisition, Allstate India.
The Allstate Corporation is one of the largest publicly held personal lines insurers in the United States. With offices in Bangalore and Pune, our teams are fully geared to support the enterprise Transformative Growth plan using state-of-the-art IT infrastructure.
Allstate's personal property-liability strategy is to increase market share by offering consumers a broad suite of personal lines solutions and a competitive value proposition across distribution channels. Allstate offers competitive benefits and a unique value proposition that goes beyond market expectations for similar roles in the category.
This season, we are looking for individuals to join our team in the areas of Artificial Intelligence, Machine Learning, Robotics Process Automation, Data Analytics, Finance, Accounting, and US Insurance Operations.
"The opportunities here are unmatched and we offer career choices that come blended with continuous learning and upskilling. This surely makes the offer a good start to a great career," adds Ashish.
Candidates preparing for job interviews can follow 'Allstate India' on Linkedin, Instagram, Twitter and Facebook for tips and suggestions. For more information: www.allstateindia.com.
Quick links
Culture
Follow us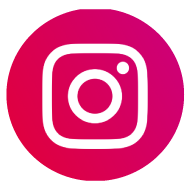 Allstate India Private Limited
RMZ Ecoworld, Building #1,
Devarabeesanahali Village, Varthur Hobli,
Bangalore - 560103
Gera Commerzone. 9th Floor, R4 Building,
Survey No. 65, Kharadi, Haveli Taluka,
Pune - 411014