Subhobroto Ghosh
Director - Data & Analytics
Allstate India
---
Subhobroto (Subho) has over two decades of well-rounded exposure to the global Insurance industry across Property & Casualty, Life, Health Insurance, Broking, and Reinsurance.
Subho has worked for some of the leading technology consulting organizations in areas including Analytics & Big Data, Management Consulting, Technology and Process Outsourcing.
Equipped with an MBA degree, Subho's strengths lie in building and managing highly efficient business delivery platforms through use of Technology, Data Analytics and Domain Knowledge.
A people person, Subho is passionate about evangelizing Data Analytics, enhancing Employee Engagement, and driving Domain Competency. Outside work, Subho likes to read, mostly inspirational and technical content, loves movies, and is passionate about photography. He devotes his spare time to social causes and is working with few NGOs.
Quick links
Culture
Follow us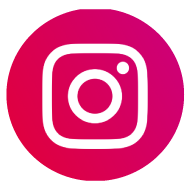 Allstate India Private Limited
RMZ Ecoworld, Building #1,
Devarabeesanahali Village, Varthur Hobli,
Bangalore - 560103
Gera Commerzone. 9th Floor, R4 Building,
Survey No. 65, Kharadi, Haveli Taluka,
Pune - 411014