March 2023
Allstate India has been named one of India's 40 Best Workplaces in Health and Wellness 2022 by the Great Place To Work® Institute. Allstate India was recognized in this category for a thriving, positive work environment which encourages employee health and wellness.
March 2023
Allstate Solutions Private Limited (ASPL), also known as Allstate India, has been recognized as one of the Best Organizations for Women 2022 by the Economic Times, powered by Femina. This is the second consecutive year Allstate India has been celebrated by the publication for its inclusive diversity practices.
December 2022
Allstate India, the strategic services arm of Allstate, a Fortune 100 US insurer, and an established hub for top talent in India, was felicitated in the presence of Honourable Basavaraj Bommai, Chief Minister of Karnataka, for its leadership in the Rainwater Harvesting (RWH) project driven by the NASSCOM (National Association of Software and Service Companies) GCC Karnataka chapter.
Archives
Allstate expands personal lines market position with acquisition of National General
Allstate Newsroom | 7 July 2020
The Allstate Corporation (NYSE: ALL) has agreed to acquire National General Holdings Corporation by early 2021. The focus is to help Allstate become a top-five personal lines carrier for independent agents while offering a broader array of products.
USA | 26 May 2020
Allstate announced a Shelter-in-Place Payback of more than $600 million to help its personal auto insurance customers for the month of April and May. The Shelter-in-Place Payback is also extended through June 30, 2020, for personal auto insurance customers as they are still driving less and are getting in fewer accidents during the COVID 19 pandemic.
Allstate gets recognised for its diversity initiatives for the 17th time by Diversity Inc
India | 8 May 2020
Allstate has been recognized by Diversity Inc Top 50 Companies for Diversity 2020 for the 17th time. This comes after a series of initiatives within Allstate to foster a diverse and equitable environment for all its employees.
The Times of India (Times Techies) Bangalore Edition | 8 April 2020
Chetan Garga, MD, Allstate India has been quoted in the article. "Telematics was a big improvement we brought into the insurance market years ago and our teams in India helped develop and maintain the technology"
Quick links
Culture
Follow us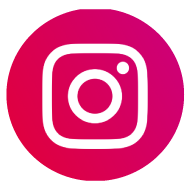 Allstate India Private Limited
RMZ Ecoworld, Building #1,
Devarabeesanahali Village, Varthur Hobli,
Bangalore - 560103
Gera Commerzone. 9th Floor, R4 Building,
Survey No. 65, Kharadi, Haveli Taluka,
Pune - 411014