Great Place to Work® India has recognized Chetan Garga, VP & MD, Allstate India as one of India's 50 Best Leaders in Times of Crisis 2021!
India, August 2021
The 'India's Best Leaders in time of Crisis 2021' Study was a Great Place to Work® India initiative to identify leaders who have demonstrated exceptional ability in dealing with the COVID-19 crisis.
Allstate is one of the 50 large organizations from across the country that have been recognized for their exemplary leadership during this very challenging year. This unique study by Great Place to Work® India was conducted to gain insight into the various ways in which organizations dealt with the VUCA environment intensified by the pandemic. Great Place to Work® India then validated the study using key components including Governance and ethical standards, employee safety, health and wellness as part of the 'Leadership in Times of Crisis' framework.
The Covid-19 Pandemic challenged old paradigms of working and thrust the new normal on businesses and the work force. Allstate was one of the first to respond and actively demonstrate Our Shared Purpose.
Quick links
Culture
Follow us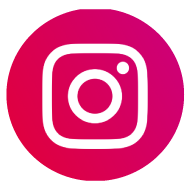 Allstate India Private Limited
RMZ Ecoworld, Building #1,
Devarabeesanahali Village, Varthur Hobli,
Bangalore - 560103
Gera Commerzone. 9th Floor, R4 Building,
Survey No. 65, Kharadi, Haveli Taluka,
Pune - 411014