Allstate Solutions Private Limited recognized at NASSCOM GCC Awards 2021 for 'Excelling during the Crisis'
India, 14 September 2021
Allstate Solutions Private Limited (ASPL) has been recognized as one of India's leading Global Capability Centers for driving Excellence during the Crisis at the 11th edition of NASSCOM GCC Conclave with the theme — The Hybrid Reality: New frontiers for GCC Success.
Celebrating Excellence in the GCC ecosystem, the 3rd edition of the NASSCOM GCC Awards in 2021 recognized and felicitated the stellar performances of GCC organizations. ASPL earned a special mention as a nominee in the 'Excelling during the Crisis' award category which further reaffirms our belief in business leadership abilities and people first approach.
The award recognizes companies that have demonstrated the ability to adapt and rapidly respond to the 2020 business disruption while at the same time driving enhanced support to global enterprise & end-customers.
We congratulate all the nominees and 25 winners for the 5 categories and thank NASSCOM for evaluating all 250 submissions for the NASSCOM GCC Awards 2021.
"Keeping ahead of the curve during the pandemic has not been easy. Earning a mention at the prestigious NASSCOM GCC Awards for 'Excelling during the Crisis' is another feather in the cap after the recent Great Place to Work — India's Best Leaders in Times of Crisis 2021 (Large Employers) recognition. The collaboration across teams and Allstate's people first approach with focus on health and wellbeing has helped us become a trustworthy workplace and an employer of choice in the country", said Chetan Garga, VP & MD, Allstate India.
ASPL's strong desire to support the advanced broader enterprise goals through end-to-end service delivery & outcome ownership, while putting the health and safety of people first and demonstrating global ownership and capable leadership has helped the teams win during the crisis.
Winners and nominees were selected based on a rigorous process that involved a Jury round. The Jury comprised of senior industry leaders with diverse backgrounds including from academia and the government.
Quick links
Culture
Follow us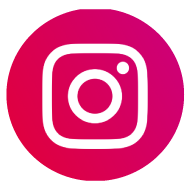 Allstate India Private Limited
RMZ Ecoworld, Building #1,
Devarabeesanahali Village, Varthur Hobli,
Bangalore - 560103
Gera Commerzone. 9th Floor, R4 Building,
Survey No. 65, Kharadi, Haveli Taluka,
Pune - 411014