Allstate India, a finalist for PR Daily's 2021 Best Digital Team of the Year
Bangalore, July 19 2021
Allstate Solutions Private Limited's (Allstate India) Corporate Communication team has been named a finalist in PR Daily's 2021 Digital Marketing & Social Media Awards, for the Grand Prize in the 'Best Digital Team of the Year' category.
"It's truly motivating to be a finalist in the Best Digital Team of the Year international category. The experience of the pandemic had varied impacts on the business strategy. Our brand and communication efforts have all been about surviving, adapting, and thriving in the crisis," said Prakash Katariya, Allstate India Head and Manager for Corporate Communications., "The mention in PR Daily's Digital Marketing & Social Media Awards further elevates the team's desire for leveraging advanced digital branding capabilities and seeking partnerships in India's fast emerging 'B2E' market landscape."
Allstate is a Fortune 100 company and the communication team is gearing up for newer challenges to support stakeholders, workforce engagement and demonstrate reliability and reinforce business strategy. Earlier this year, Allstate was recognized as a 'Best Employer India' as part of Kincentric's Best Employers global certification' and more recently the company has bagged the prestigious 'Best workplace for Women by the Economic Times and Femina — 2021' award. A look at the company's timeline on the website www.allstateindia.com indicates that the last 5 years have been pivotal for establishing Allstate as a technology & innovation leader in India's fast-growing Global Capability Centres (GCC) business landscape.
The Allstate Corporation (NYSE: ALL) protects people from life's uncertainties with more than 113 million proprietary policies. Allstate offers a broad array of protection products through multiple brands and diverse distribution channels, including auto, home, life and other insurance offered through its Allstate, Esurance, Encompass, SquareTrade and Answer Financial brands. Allstate is widely known from the slogan "You're in Good Hands with Allstate."
The "Ragan and PR Daily Award programs celebrate the most successful campaigns, initiatives and teams in the communication, public relations and marketing industries." The winners of this year's awards are expected to be announced in late July.
Quick links
Culture
Follow us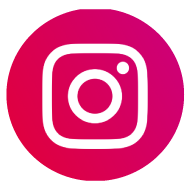 Allstate India Private Limited
RMZ Ecoworld, Building #1,
Devarabeesanahali Village, Varthur Hobli,
Bangalore - 560103
Gera Commerzone. 9th Floor, R4 Building,
Survey No. 65, Kharadi, Haveli Taluka,
Pune - 411014