Allstate India recognized for 'Companies with Great Managers' in India award three years in a row
India, 17 December 2021
Allstate Solutions Private Limited (Allstate India) has earned a leading recognition in the industry as one of the few 'Companies with Great Managers' in India. This is the third year in a row that the organization is recognized for this award.
This study by People Business in partnership with The Economic Times - India's leading business newspaper, identifies and rewards organizations with 'Great Managers'. It enables participating companies to compare and benchmark themselves across the industry. This year, over 175 companies participated out of which 30 have been selected for the award. Participating companies were evaluated by a jury comprising senior leaders from the industry including our MD & VP, Chetan Garga as one of the CXO jury panel members.
As part of this study, People Business also recognizes Great Managers at an individual level. This year in the individual awards category, 5,000 managers were nominated from 175 organizations across the country. 20 leaders from Allstate were shortlisted amongst the top 250 for the final round out of which, two leaders - Sahil Turile and Pankaj Pandey won the Great Managers award in the final list of Top 75 Managers.
"This is a commendable recognition for Allstate India from the industry. We should all be proud of this collaborative achievement. Congratulations to everyone!" said Chetan, receiving the award.
Quick links
Culture
Follow us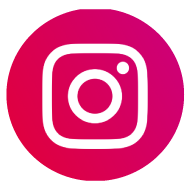 Allstate India Private Limited
RMZ Ecoworld, Building #1,
Devarabeesanahali Village, Varthur Hobli,
Bangalore - 560103
Gera Commerzone. 9th Floor, R4 Building,
Survey No. 65, Kharadi, Haveli Taluka,
Pune - 411014