Allstate Solutions Private Limited (ASPL) earns Great Place to Work® certification
Bengaluru 17 Feb 2022
ASPL is proud to be Certified™ by Great Place to Work for 2022. The prestigious award is based entirely on what current employees say about their experience working at Allstate India. This year, our employees said that their experience of working at Allstate is higher than most large organizations in India.
Great Place to Work® is a reputed institution on employee experience, and the leadership behaviors proven to deliver industry-leading engagement, employee attraction and innovation.
"ASPL was setup in 2012 with a goal to support the enterprise technology delivery and within 10 years, we have not just proved that we are a leading team but also that our stakeholders can rely on us for greater collaboration and business outcomes. Great Place to Work Certification requires systematic efforts and seamless employee experience. We are very proud that we were able to achieve this remarkable milestone and I thank everyone who's walked with us on this journey," said Chetan Garga, VP and MD, Allstate India.
Great Place to Work® is the global authority on workplace culture. Since 1992, they have surveyed more than 100 million employees worldwide and used those deep insights to define what makes a great workplace: trust. Their employee survey platform empowers leaders with the feedback, real-time reporting, and insights they need to make strategic people decisions. The Institute serves businesses, non-profits and government agencies in more than 60 countries and has conducted pioneering research on the characteristics of great workplaces for over three decades.
"The Great Place to Work® Certification reaffirms our belief in the company culture and Allstate's endeavor to help people achieve their purpose," said Hemlata Nevetia, CFO and Director, Allstate India.
In India, the institute partners with more than 1100 organizations annually across over 22 industries to help them build High-Trust, High-Performance Cultures™ designed to deliver sustained business results. Hundreds of CEOs and CXOs from India Inc. are part of the great place community that is committed to the vision of making India a great place to work FOR ALLTM.
Tanay Kediyal, VP and COO, Allstate India said "Even during the testing times, Allstate stood by its people and their families for giving them hope and to fulfill their dreams. To receive this recognition and become Great Place to Work — Certified™ is a testament to the employee friendly programs and policies which we have put in place over the years."
The Institute's research shows that great workplaces are characterized by great leadership, consistent employee experience, and sustainable financial performance. These organizations are able to deliver a consistent experience to all their employees irrespective of their role, gender, tenure or level in the organization. Their leaders believe in the vision of creating and sustaining a Great Place to Work FOR ALL and role model being 'FOR ALL' Leaders.
Learn more at https://www.greatplacetowork.in/ and on LinkedIn, Twitter, Facebook and Instagram.
Quick links
Culture
Follow us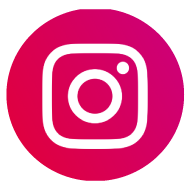 Allstate India Private Limited
RMZ Ecoworld, Building #1,
Devarabeesanahali Village, Varthur Hobli,
Bangalore - 560103
Gera Commerzone. 9th Floor, R4 Building,
Survey No. 65, Kharadi, Haveli Taluka,
Pune - 411014