Allstate India recognized as a Kincetric Best Employer 2020
Bengaluru, 17 March 2021
Allstate India today announced it has been recognized as a Best Employer India as part of Kincentric's Best Employers global certification, a program that measures and recognizes leading employers who capture the full power of their people to drive results and create sustainable competitive advantage.
With 20 years of experience in Best Employer certification across the world, backed by over 50 years of employee research and a robust global database, the Kincentric Best Employers certification compares organizations to identify those that strive to continuously inspire their people, spark change and accelerate business success.
Chetan Garga, Managing Director, Allstate India said, "We are delighted to announce that Allstate India has been recognized as a Kincentric Best Employer for 2020. The achievement not only demonstrates our ongoing commitment on building and sustaining an open and transparent work environment but also business focus that is firmly rooted in trust, ethics and core values.''
To achieve recognition through the Kincentric Best Employers certification, Allstate India was assessed on four measures:
Employee engagement: Employees speak positively about their employer, intend to stay and are motivated to exert extra effort at work.
Organizational agility: Employees see that the organization is highly adaptive, innovative, inclusive and responsive to the changing needs of its customers.
Engaging leadership: Leaders are deeply connected with employees to drive engagement, communicate a clear vision and exert strong personal values.
Talent focus: Employees see that the organization is focusing on attracting and retaining great talent and creating an inspirational environment where people can thrive.
The Allstate Corporation (NYSE: ALL) protects people from life's uncertainties with more than 113 million proprietary policies. Allstate offers a broad array of protection products through multiple brands and diverse distribution channels, including auto, home, life and other insurance offered through its Allstate, Esurance, Encompass, SquareTrade and Answer Financial brands. Allstate is widely known from the slogan 'You're in Good Hands with Allstate.' Allstate Solutions Private Limited (Allstate India) provides software development, testing, business process management, technology support, analytics and other IT-enabled services to Allstate and its subsidiaries. With offices in two of India's leading cities — Bangalore and Pune, our people are active contributors to the business internationally.
Kincentric, a Spencer Stuart company, approaches human capital differently — we help you identify what drives your people, so they can drive your business. Formerly a part of Aon, our decades of expertise in culture and engagement, leadership assessment and development, and HR and talent advisory services enable us to help organizations change from the inside. And our global network of colleagues, our proven insights and our intuitive technologies give us new ways to help organizations unlock the power of people and teams — fostering change and accelerating success. For more information, please visit kincentric.com.
Quick links
Culture
Follow us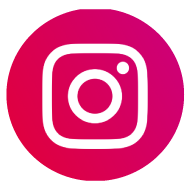 Allstate India Private Limited
RMZ Ecoworld, Building #1,
Devarabeesanahali Village, Varthur Hobli,
Bangalore - 560103
Gera Commerzone. 9th Floor, R4 Building,
Survey No. 65, Kharadi, Haveli Taluka,
Pune - 411014