Allstate India is recognized as a Kincentric Best Employer second year in a row
Bengaluru | 24 Feb 2022
Allstate India today announced it has been recognized as a Best Employer India as part of Kincentric's Best Employers global certification, a program that measures and recognizes leading employers who capture the full power of their people to drive results and create sustainable competitive advantage.
"It makes me immensely proud to announce that Allstate India has been recognized second year in a row as a Kincentric Best Employer. The achievement not only demonstrates our ongoing commitment to building and sustaining an open and transparent work environment, but also our efforts in keeping business engagement firmly rooted in trust, ethics, and behaviors" said Chetan Garga, VP and MD, Allstate India.
To excel across critical people factors that were measured as part of the Kincentric Best Employers assessment - employee engagement, organizations agility, engaging leadership and talent focus, the company worked at pace on several successful programs including rewards & recognition, talent management, learning, reskilling and development to make sure the organization is enabled, understands, and achieves its Best Employers goal. This is despite the challenges faced globally around employee turnover and declining engagement levels as we ease out of the pandemic.
"Kincentric Best Employers identifies organizations that demonstrate excellence in the workplace, by creating differentiated employee experiences and agile, inclusive cultures that lead to stronger, more sustainable business results," said Amy Vinh Mumma, Global Culture and Engagement Practice Leader for Kincentric.
Monarch Limaye, CHRO, Allstate India said "We are living by Our Shared Purpose and the guiding philosophy of putting people before policies. The Kincentric Best Employer certification second year in a row, reaffirms our commitment to empowering people and enabling the enterprise on its Transformative Growth journey."
Quick links
Culture
Follow us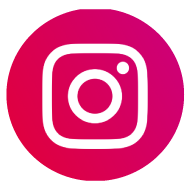 Allstate India Private Limited
RMZ Ecoworld, Building #1,
Devarabeesanahali Village, Varthur Hobli,
Bangalore - 560103
Gera Commerzone. 9th Floor, R4 Building,
Survey No. 65, Kharadi, Haveli Taluka,
Pune - 411014