Allstate India donates medical infrastructure
India, 21 December 2021
As part of its continued effort to make our communities more self-sufficient, Allstate India recently drove a series of initiatives to strengthen medical infrastructure, empowering hospitals and NGOs that cater to the needs of general public. Considering the lack of medical facilities we faced as a collective during the pandemic, this is a welcome measure in the area.
Foreseeing the need to support medical emergencies and impact sustainably, the CSR team at Allstate India donated 10 fully equipped ICU beds to Jayadeva Hospital in Bangalore this October. "Availability of quality medical infrastructure in the long term is one of the main hurdles in making healthcare accessible to all. Allstate India is happy to be contributing towards bridging that gap." said Chetan Garga, VP & MD of Allstate India as he inaugurated the facilities at Jayadeva.
As an extension of the initiative, Allstate India also made donations to equip more ICU facilities that include high-capacity ventilators at Sanjeevan Hospital, Pune; and towards installation of an Oxygen generation unit at Maharashtra Arogya Mandal. Both these facilities have proven to be quintessential in treating critical medical cases over the past year.
Quick links
Culture
Follow us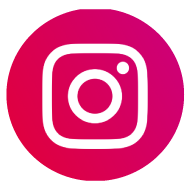 Allstate India Private Limited
RMZ Ecoworld, Building #1,
Devarabeesanahali Village, Varthur Hobli,
Bangalore - 560103
Gera Commerzone. 9th Floor, R4 Building,
Survey No. 65, Kharadi, Haveli Taluka,
Pune - 411014