Monarch Limaye joins Allstate Solutions Private Limited as Director of Human Resources
Bangalore, Nov, 22, 2021
Allstate Solutions Private Limited (ASPL), the global services arm of Allstate Corporation today announced the appointment of Monarch Limaye as the Director of Human Resources. Monarch is moving to Allstate from Software AG, where he was the Country Head for HR functions and an advisor to the Global R&D leadership.
"In his new role, Monarch will lead the ASPL HR organization and will be responsible for driving the HR function," said Chetan Garga, VP & MD, ASPL. "As we look to foster an inclusive culture and talent strategy, Monarch's deep HR experience will enable us to accelerate the progress on transformative goals".
An alumnus of XLRI Jamshedpur, Monarch is a strategic and innovative HR leader who has a solid foundation in Human Resource Management across geographies and industries. An ICF certified executive coach and a certified GRP professional, Monarch also holds a Master's in Psychology from Tamil Nadu University.
"As an organization committed to excellence, Allstate acknowledges the role of its people and their wellbeing in the success of its business. Monarch joining us is yet another step towards further nurturing our People First culture" concluded Chetan.
Quick links
Culture
Follow us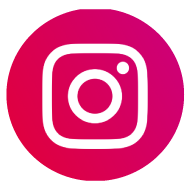 Allstate India Private Limited
RMZ Ecoworld, Building #1,
Devarabeesanahali Village, Varthur Hobli,
Bangalore - 560103
Gera Commerzone. 9th Floor, R4 Building,
Survey No. 65, Kharadi, Haveli Taluka,
Pune - 411014