Chetan Garga recognized as one of the most promising business leaders of Asia 2021-22 by the Economic Times
Bengaluru, 24 March 2022
Allstate India announced that ET Edge — a part of the Times Of India Group, has recognized Chetan Garga, VP and MD — Allstate India as one of the Most Promising Business Leaders of Asia 2021-22 at the 6th Edition of the Asian Business Leaders Conclave held today.
For the last six years, the Economic Times has been proudly acknowledging business leaders of Asia, who are playing an increasingly important role in shaping the business demographics.
This goes to show that ASPL is making a significant mark not only on the Indian GCC landscape but also shaping the business internationally. It rightfully acknowledges ASPL's contribution to the country's knowledge capital, creating opportunities for aspiring young India in 'InsureTech', and elevating the tech quotient by providing new age learning and development platforms. Such an esteemed recognition further motivates us to keep our focus on grooming future leaders in the region, to take on greater responsibilities, contribute to sustainable growth and accelerate company strategy.
The winning leaders were selected using an independent research methodology and evaluation criteria by The Economic Times, in association with its knowledge partners.
"Our employees are our biggest strength and I am thankful to each & every one of them to have helped our organization in winning this award amongst many other recognitions including a Best Employer and Company with Best Managers. I am humbled and at the same time deeply honored to accept this award on everyone's behalf." said Chetan Garga, VP & MD, Allstate India in response to the felicitation.
Quick links
Culture
Follow us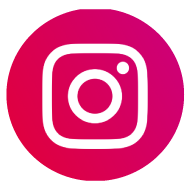 Allstate India Private Limited
RMZ Ecoworld, Building #1,
Devarabeesanahali Village, Varthur Hobli,
Bangalore - 560103
Gera Commerzone. 9th Floor, R4 Building,
Survey No. 65, Kharadi, Haveli Taluka,
Pune - 411014