Powered by a history of good
For over 90 years, Allstate has been trusted by millions of Americans to protect their families and belongings. Our timeline says a lot about what we stand for today. From helping pass the historic seatbelt legislation to responding to national catastrophes, Allstate's history is proof of what rolling up your sleeves can do.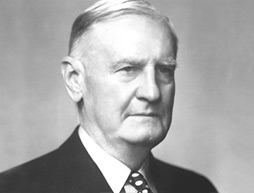 1931
Allstate was founded by General Robert E. Wood, chairman of Sears, Roebuck & Co., to bring quality and service to auto insurance.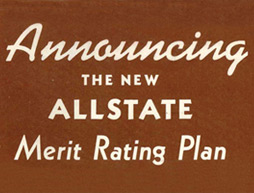 1939
We introduced a sophisticated rate classification system that gave better rates to safe drivers.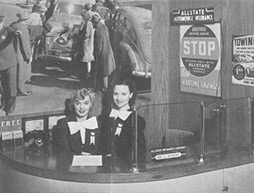 1942
During WWII, many men were on military leave. We kicked off a program that trained women to become Allstate Agents.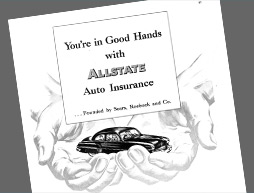 1950
When an Allstate sales manager told a story about his sick daughter's caring physician, "You're in Good Hands" was born.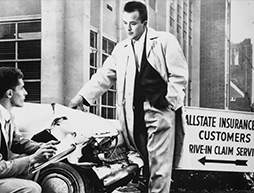 1952
Our first drive-in claims office opened, revolutionizing how claims are handled.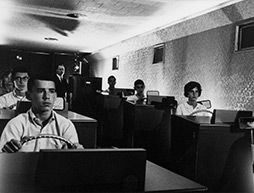 1953
Just a year after its formation, The Allstate Foundation started a grant program to train thousands of educators to teach driver's ed.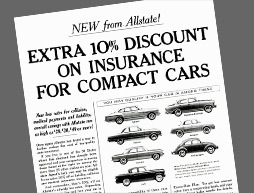 1959
We became the first major insurer to offer discounts to owners of small cars.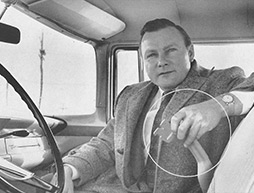 1968
We began working with the government on landmark driving safety legislation, like mandatory seat belts and airbags.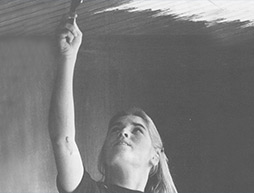 1976
The new Helping Hands program mobilized Allstate employees to volunteer in their communities.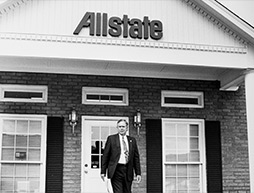 1984
Allstate agents became even more accessible through the Neighborhood Office Agent program.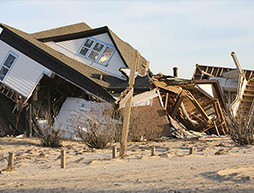 1996
After Hurricane Andrew, we formed a dedicated catastrophe response team to help when it's needed most.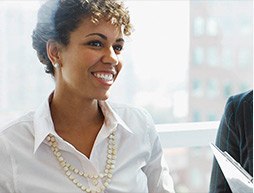 2003
We established the supplier diversity exchange to work with diverse business owners.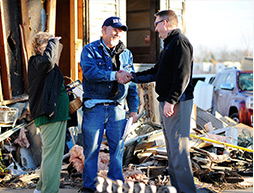 2005
We gave over $6 million to help those affected by Hurricane Katrina.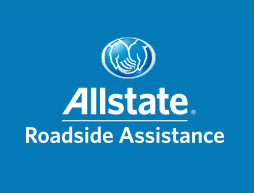 2010
We began offering Good Hands® Roadside Assistance that you only pay for when you use it.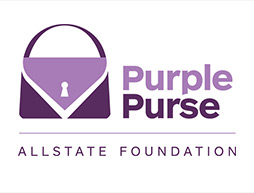 2011
With the introduction of Purple Purse, we began raising awareness about domestic violence and economic abuse like never before.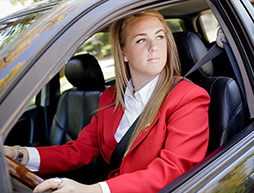 2013
The National Safety Council honored us for our work to reduce teen car crashes. We've one of five to receive the Flame of Life Award.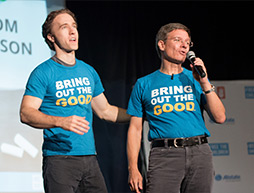 2014
We partnered up with Free the Children to hold WE Day rallies, activating youth to stand up and make a difference.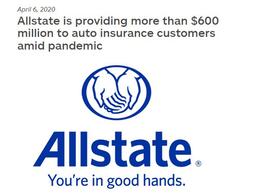 2020
When COVID-19 strikes, Allstate delivers on its motto through the Shelter-in-Place Payback, which gave almost $1 billion back to auto customers.
Quick links
Culture
Follow us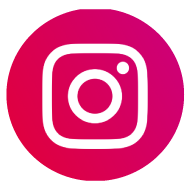 Allstate India Private Limited
RMZ Ecoworld, Building #1,
Devarabeesanahali Village, Varthur Hobli,
Bangalore - 560103
Gera Commerzone. 9th Floor, R4 Building,
Survey No. 65, Kharadi, Haveli Taluka,
Pune - 411014