Putting 'fun' back in 'functional'
Fun is not a luxury at Allstate India, it's the secret ingredient to our success! Step into our office, and you'll be greeted by a kaleidoscope of colors and a contagious sense of playfulness. We believe that the most brilliant ideas are often born when we embrace the quirks of our vivid ideas, celebrate individuality and keep our bodies and minds active. What better way to do this than through dance-offs and foosball and confetti toss?!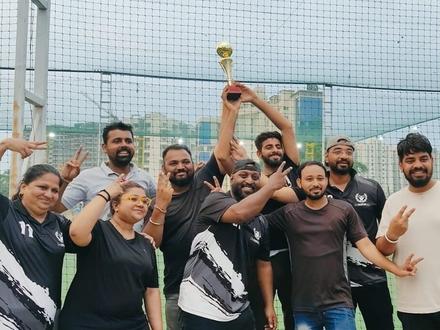 Cricket fever
Beating the heat with a fun cricket tournament where cricket fever took over, epic sixes soared, and high fives were mandatory for all!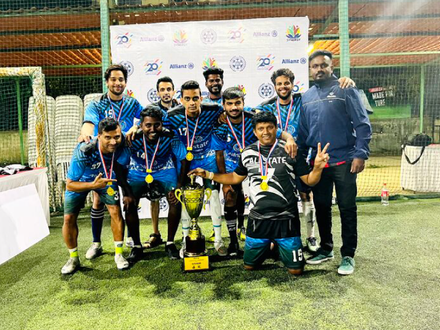 Corporate football champions
Our Corporate Football Team proudly grabbing the Allianz Corporate Football Championship trophy for 2023, defeating 15 corporate teams.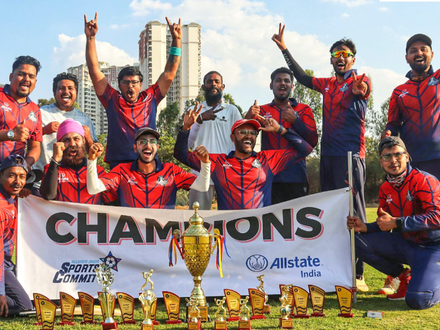 Allstate Premier League
Allstaters unleash their inner athletes and experience the thrill of sportsmanship at Allstate Premier League. Intense adrenaline rush!
Women's Month festivities
We wrapped up Women's Month with a bash! 'Jalsa - The Celebration' was hosted for all the remarkable women who make Allstate India shine.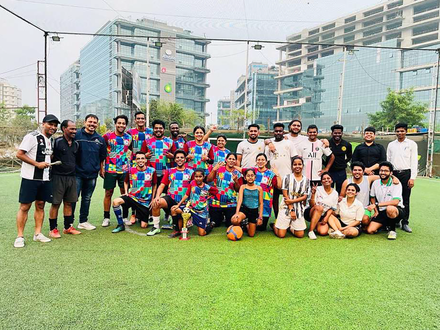 Football kick-offs
They played like there's no tomorrow! Team Old Monk took home the championship, with Team The Underdogs coming in 2nd.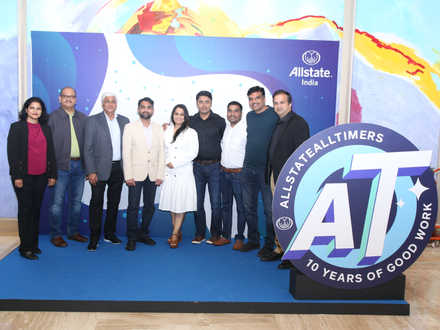 Celebrating Allstate Alltimers
A trip down memory lane with the families of 23 distinguished Allstate Alltimers who have been with us since the very beginning.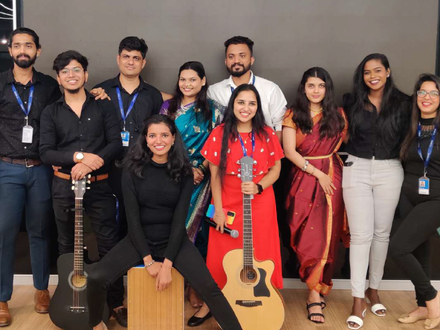 Jam sesh
Our floors are power-packed! Be it our jam sessions or talent shows, ask us how to have fun and carry that zeal into the work that we do.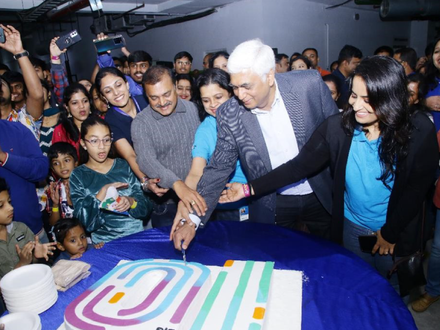 Family day
When our work family met our home families! Tons of games, activities, and loads of photo-ops (of course). We had an absolute blast.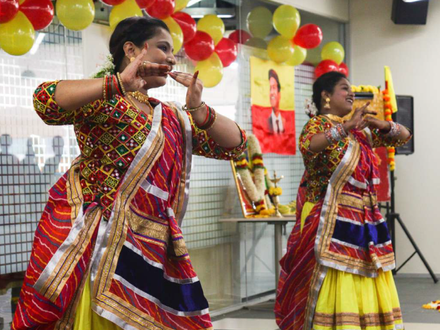 State foundation day
We sang, we danced, we shared the spirit of belonging! Vibrant Karnataka Rajyotsava celebrations at our Bangalore office.
Quick links
Culture
Follow us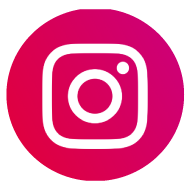 Allstate India Private Limited
RMZ Ecoworld, Building #1,
Devarabeesanahali Village, Varthur Hobli,
Bangalore - 560103
Gera Commerzone. 9th Floor, R4 Building,
Survey No. 65, Kharadi, Haveli Taluka,
Pune - 411014