Effective Date: 02/23/2023
Protecting the security and privacy of your personal data (as defined below) is important to Allstate India Private Limited (formally known as Allstate Solutions Private Limited) (also referred to as "Allstate India" or "we/us"). Accordingly, this privacy statement highlights how we (including the wider Allstate group) collect, use, store, share and safeguard your Personal Data that we gather from your use of our website.
Sites covered by the privacy statement:
This privacy statement applies to https://www.allstateindia.com ("our website").
This statement is not applicable to third party websites that may be linked to our website. We have no control over any third-party websites or how they may collect, store, share or use your Personal Data. You should contact such third parties for information about this. We may engage third parties to perform functions on our behalf, such as hosting or operating our website, sending email communications, enable storing of information and data analysis. We may share your information with third parties in order for them to provide content or otherwise perform services for us, and we will require such parties to maintain appropriate security practices to protect such information from unauthorized access or processing.
Information collected and used by us:
Personal Data
For the purposes of this privacy statement, "Personal Data" is any data which relates to an individual who may be identified from that data, or from a combination of a set of data, and other information, whether directly or indirectly, which is in possession of Allstate India.
Generally, you may browse our website without providing any Personal Data about yourself. However, we collect certain information such as:
Information that you provide on our website, including information you provide when you register on our website, e.g. name, email address and country.
IP address: This is automatically collected by our web server. An IP address is a number automatically assigned to your computer when you use the internet.
Non-personal information.
Statistical and other analytical information is collected on an aggregate and non-individual specific basis of all browsers who visit our website. This statistical and analytical information provides us with general and not individually specific information about the number of people who visit and return to our website, the pages they visit, where they were before visiting our website and the page where they exited. This information helps us monitor traffic on our website to help manage our website's capacity and efficiency.
Non-personal information and data can be collected via standard operation of our internet servers, logs and "cookies".
Allstate India is unable to control the use of cookies or information used by third parties such as advertisers or parties hosting data for Allstate India. One way of preventing the use of cookies is to activate the option of denying or accepting cookies available in most web browsers. However, certain cookies are necessary to provide you with certain features for the customized delivery of specific information.
Your information may be used by us in relation to the following:
to create your User ID and account
to identify you once you register with our website
to contact you and respond to your questions or requests
to process job applications
provide general internal analytics
support security measures, such as requiring re-login into our website after a certain time period has elapsed
to provide certain services to you, including, without limitation, website hosting services, product promotions, order processing, and any other services provided by us
to help organize and manage our relationship with you or your business
to enforce our website's terms of use
to fulfill other purposes disclosed at the time you provide your information or otherwise, with your consent
with respect to your IP address, to monitor the number of pages accessed on our website, help diagnose problems with our server and to administer our website.
If you submit a resume or seek to fulfill other staffing requirements, we will use that information solely in connection with your application for current or future staffing requirements, and we may also share your resume or application information with our business partners or affiliates that have staffing requirements for which you may be qualified.
Our internet service providers may also use other standard web-based technologies to analyze your movements while accessing our website. The technologies include web "beacons," "pixel tags," and "clear gifs." These technologies help us ascertain the effectiveness of our product and service campaigns and marketing programs, and allow us to customize the services offered on or through our website, and help determine the best use for our website's content, and product and service offerings.
Any information that is provided by you will be treated in accordance with applicable laws on data privacy protection and data security.
Protecting your information is important to us. We take reasonable and appropriate measures to ensure that your Personal Data is secure. Our information security policies and procedures are closely aligned with widely accepted international standards and are reviewed regularly and updated as necessary to meet our business needs, changes in technology, and regulatory requirements. However, in order to facilitate more effective data protection, we urge you to take steps to keep your information safe, by memorising your passwords, or keeping them in a safe place (separate from your account information), logging out of user accounts, and closing your web browser.
Data recipients and sharing of data
For the provision of our services, we may share your IP address data with other members of the Allstate group and our subsidiaries, group companies, affiliates (including Allstate Insurance Company in the US and Allstate Northern Ireland in Northern Ireland), business partners, suppliers, authorised third party agents and sub-contractors who may be located within or outside India.
We may transfer your information, including Personal Data, usage information and device identifiers to third parties if we are under a duty to disclose or share such information in order to comply with any legal obligation, or where we believe in good faith that the law requires it, or at the request of governmental authorities conducting an investigation or in order to enforce, verify or apply our terms of use and other agreements or policies, or to protect our rights, property, or safety and the rights, property or safety of our users, customers or others or to respond to an emergency. Such disclosure may be carried out with or without notice to you.
By providing and/or submitting your information to us, including through our website, you consent to the transfer and disclosure of your information including your Personal Data.
Cookies are small text files placed on your computer every time you browse a website to recognize visitors revisiting a site. It facilitates their ongoing access to and use of the site. It enables tracking of usage and aggregate data to enable targeted advertising and improved content. Cookies usually involve assigning a unique number to the visitor. Like many other websites, Allstate India uses cookies in a way to help you understand how to make our website more user friendly. We have listed down the different types of cookies we may use:
First and third-party cookies — This refers to the domain placing the cookie. First-party cookies are the ones set by a website, the one mentioned in the URL window. Third-party cookies are the ones set by a domain and not the website that is being visited. In simpler language, when a user visits a website and another entity is setting a cookie through that website, it qualifies as a third-party cookie.
Persistent cookies — They remain on a user's device for the period of time specified in the cookie. They are activated each time the user visits the website that is responsible for the creation of that particular cookie.
Session cookies — They allow the website operators to track the actions of a user during a browsing session. A browsing session starts once a user opens the browser window and ends when they are closing it. Session cookies are created temporarily. Once you close the browser, all session cookies get deleted.
Cookies allow us to recognize and keep a count on the number of visitors visiting and how they are using our website. They help us improve the way our website works by ensuring that users are able to find what they are looking for easily.
Please note that third parties (including advertising networks and providers of external services like web traffic analysis services) may use cookies over which we have no control. These cookies are most likely analytical/performance cookies or targeting cookies.
Most browsers automatically accept cookies. You should be able to configure your browser when restricting and blocking of cookies are concerned. You can also delete them using your browser's settings. The "Help" section on your browser provides details on how to manage the cookie settings. You can also delete cookies that have already been set. For more information, please visit www.aboutcookies.org.
You have the right to withdraw your consent to the use, disclosure or transfer of your information. However, in such event, we reserve the right to refuse or limit your access and use of our website and any of their features, including the services offered by us.
You have the right to update or correct your information provided to us and you may exercise such right by reaching out to our privacy/grievance officer using the contact details given in this privacy statement. You have the right to opt out of providing us information by communicating the same in writing to our privacy/grievance officer using the contact details given in this privacy statement.
We allow you to choose (opt out) whether your personal information is to be disclosed to a non-related third party for purposes other than communications, business or services related to us and our group companies.
Data storage and security
We make reasonable efforts to ensure that our internet service providers have implemented physical, electronic, and procedural security measures to assist with safeguarding your information, and to help protect against unauthorized access and disclosure. Your information collected by us is stored on our systems in India and/or outside the territory of India, by us or our subsidiaries, group companies, affiliates, business partners, suppliers and sub-contractors. By providing information to us in any manner including accessing our website, you consent to such storage of information as contemplated herein. Notwithstanding our efforts, the internet has inherent security risks. We cannot promise, and you should not expect, that your information, personal searches, and other communications will always remain secure at all times. We recommend you to be careful with regards to how you handle and disclose your information or any username or password that you are required to use to access services on our website.
How long do we keep your information?
Personal Data will not be retained for a period more than necessary to fulfill the purposes outlined in this privacy statement, unless a longer retention period is required by law or for any directly related legitimate business purposes.
Updates to this Privacy Statement
We reserve the right to make changes to this data privacy statement from time to time. A notice of such amendments will be made available to you through our website. It is clarified that all amendments to this privacy statement will take effect from the date of such amendment's notification on our website and we will not be liable for any actions taken by you without any reference to the amended terms of the privacy statement. You can check our website for further updates/changes/amendments to the privacy statement. Our commitment to protect the privacy of website users will continue to remain.
You may contact the Information Protection and Privacy Governance Officer for any grievances in relation to collection of your information or any further clarifications on how we process your data, to update your details and to exercise your rights as described herein at:
Attn:
Information Protection and Privacy Governance Officer
Email: Vipin Gupta
Allstate India Bangalore:
Allstate India Private Limited,
RMZ Ecoworld, Building No. 1, 7th Floor,
Devarabeesanahali Village,
Varthur, Hobli,
Bangalore - 560103.
Board number: 080-40873300
Allstate India Pune:
Allstate India Private Limited,
Gera Commerzone, R4 Building, 9th Floor,
Unit 901, Survey No. 65,
Kharadi, Haveli Taluka,
Pune - 411014.
Board number: 020-6811 6000/9
Email: AllstateIndia@allstate.com
Quick links
Culture
Follow us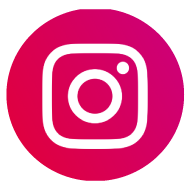 Allstate India Private Limited
RMZ Ecoworld, Building #1,
Devarabeesanahali Village, Varthur Hobli,
Bangalore - 560103
Gera Commerzone. 9th Floor, R4 Building,
Survey No. 65, Kharadi, Haveli Taluka,
Pune - 411014