We enable data driven decisions!
Data is central to all human decisions and actions.
Allstate uses its data and analytical capabilities to help its businesses with new insights that enables them to identify ways to create transformational improvement in how we serve our customers.
Allstate India is committed to delivering along the enterprise strategy for leveraging data, by tapping into the rich data analytics talent pool in India, while working the global counterparts across its businesses to deliver best-in-class customer experience.
We are on a growth phase and the teams support a variety of exciting work across the full range of data and analytics functions.
Business analytics
Digital analytics
Data visualization
Data science and machine learning
Natural language processing
Data engineering
Real time analytics
Cloud analytics
Big data and Hadoop platforms
Full stack development
Actuarial sciences
Data modeling
Database management and ETL functions
Our work supports most of our business domains, from Marketing and Distribution, Operations, Contact Center, Procurement, Underwriting and Claims, Agency functions, Telematics, etc.
Quick links
Culture
Follow us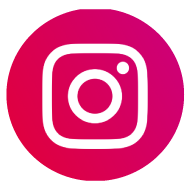 Allstate India Private Limited
RMZ Ecoworld, Building #1,
Devarabeesanahali Village, Varthur Hobli,
Bangalore - 560103
Gera Commerzone. 9th Floor, R4 Building,
Survey No. 65, Kharadi, Haveli Taluka,
Pune - 411014