Policy Administration:
Allstate India Policy Administration (PA) teams service over 20 million Auto and Property policies for the enterprise. We provide customers with end-to-end services like setting up new policies, making changes to the policies through endorsements & exceptions, customer portfolio management, and renewal and/or policy cancellations. Policy Administration (PA) Life provides efficient customer policy servicing by managing the Financial and Non–Financial portfolio of the Life and Annuity Policies that are in force.
Risk Management Business Center:
Risk Management Business Center (RMBC) provides Allstate agencies with consistent, focused underwriting decisions and general policy information to support writing and retaining profitable business. RMBC rolls up to the Agency Service Delivery and Underwriting vertical and we service over 100,000 Auto and Property customers. Our teams deliver timely, high-quality underwriting decisions while leveraging our insights to informed strategic decisions. Our service delivery and solutions development are strengthened by an environment of engagement and continuous improvement to support agency owners.
Customer Contact Center & Chat:
CCC Unlicensed Chat has been successfully supporting customer-facing chat since February 2021 from India. Chat is a channel of choice for service interactions across the industry. It is a critical component of Transformative Growth as the primary support channel for both sales and service. Our Chat team is on a great growth trajectory with impressive results because of the solid partnership that's in place between leadership teams across shores to improve customer service delivery.
Allstate India 10-year anniversary – Leadership reflections
The making of a true talent center! Shibu Mathew, Director - Claims, Allstate India shares the journey of our claims teams and how we make it all happen by keeping our customers in the center of what we do. With Our Claims Culture as the guiding principle, our operations and claims teams are on a continuous quest to better our services and deliver all that Allstate promises to its customers. As we pivot towards adopting new models, core goals like providing personalized products and seamless omnichannel experience are paving way for the future of customer experience at Allstate.
Quick links
Culture
Follow us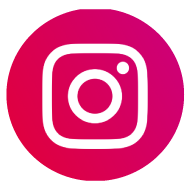 Allstate India Private Limited
RMZ Ecoworld, Building #1,
Devarabeesanahali Village, Varthur Hobli,
Bangalore - 560103
Gera Commerzone. 9th Floor, R4 Building,
Survey No. 65, Kharadi, Haveli Taluka,
Pune - 411014